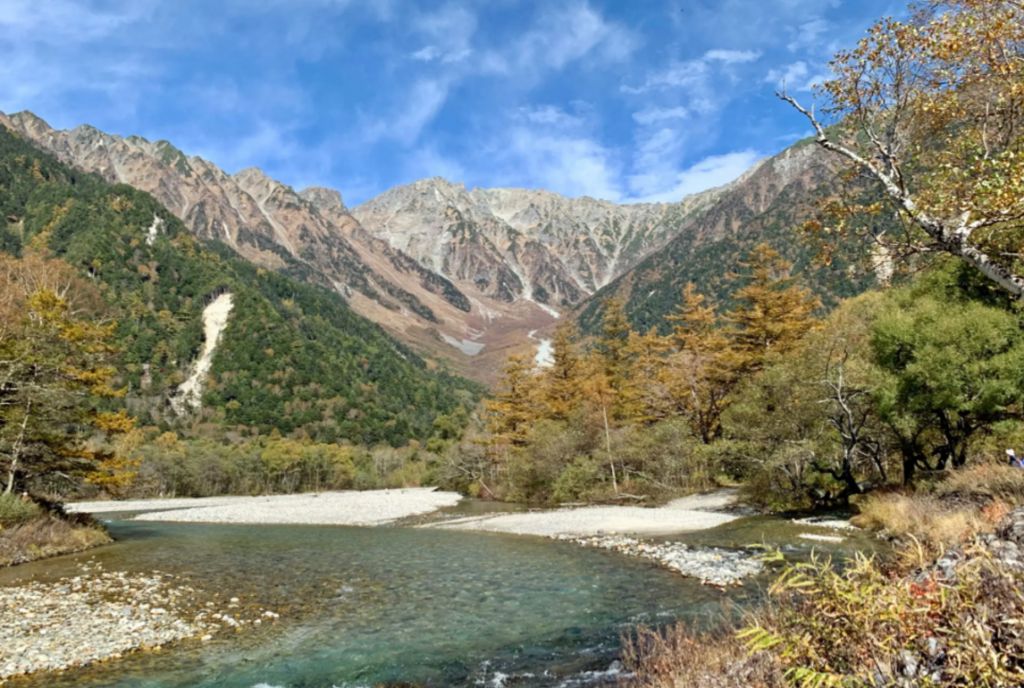 A hearty hello to all of our readers near and far!
It's now officially late October and, from the mountains to the valleys, autumn is in full swing. The peak period for maple leaves has now come and gone, but don't despair if you missed it. It turns out that on seeing the show put on by the maples, birches, and elms, Kamikochi's larches said "hold my beer" and took up the mantle for the next phase of autumn's rich pageant.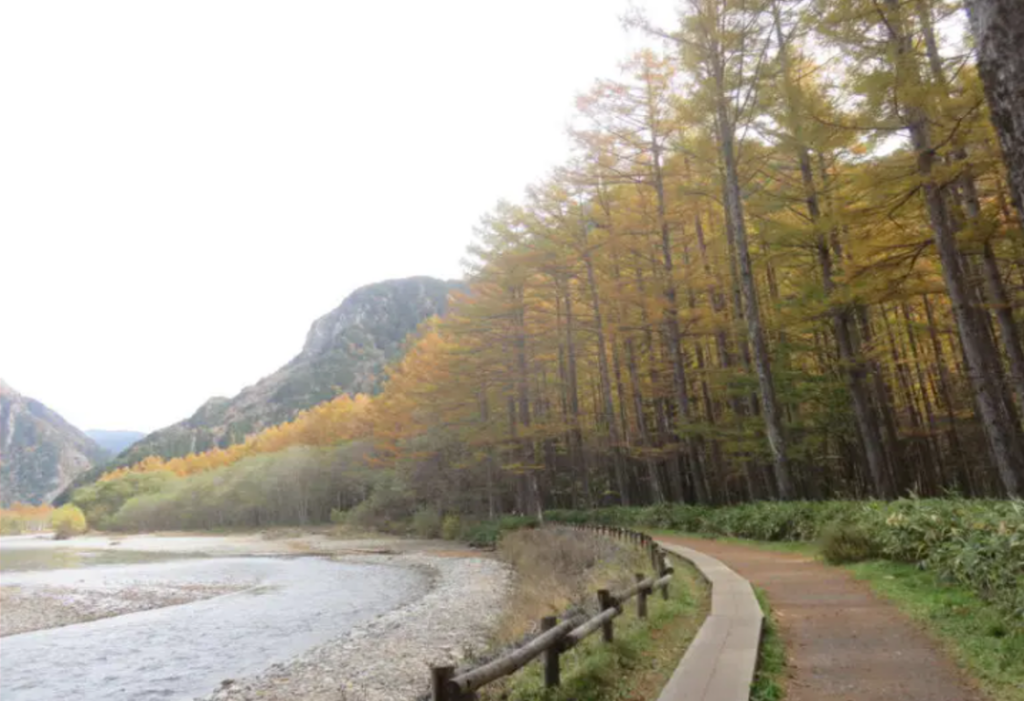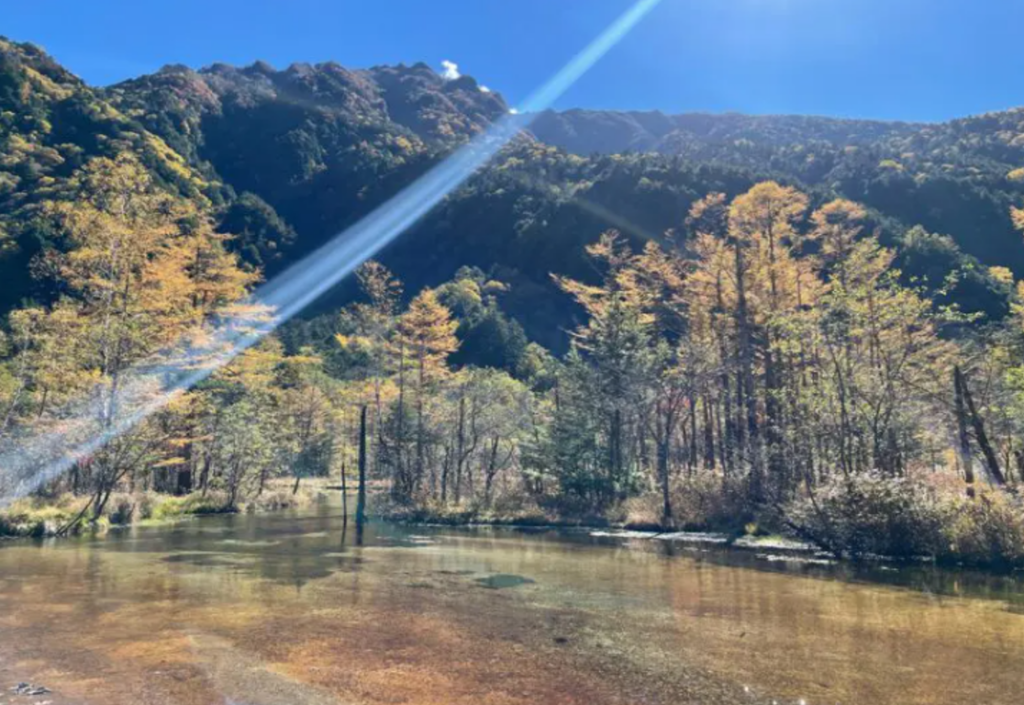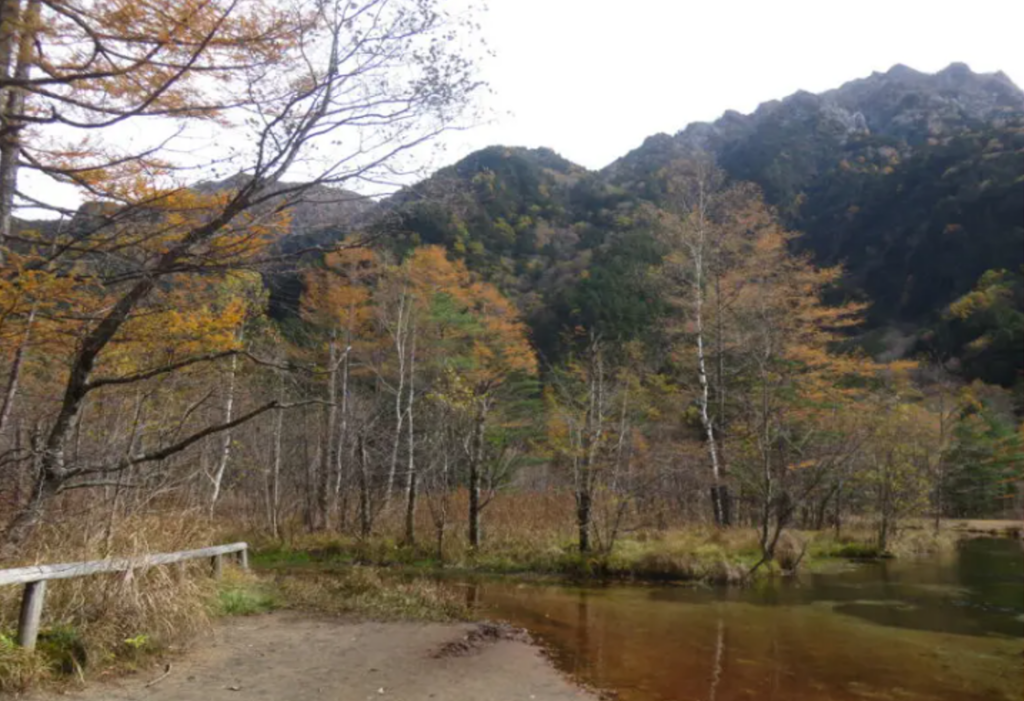 Regrading the three photos above, the first was taken along a stretch of the Azusa River flowing between Tashiro Bridge and Kappa Bridge. The other two were taken around Tashiro Pond, a current hotspot for larch viewing.
How to Get the Most Out of Larch Viewing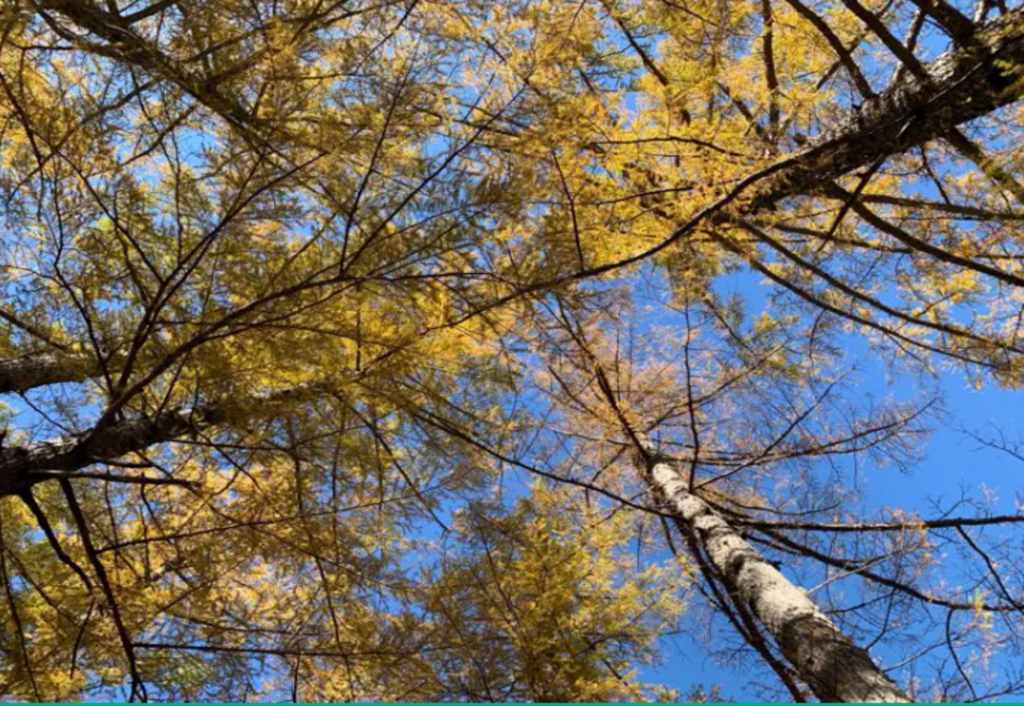 The hard-working folks at Five Sense have thoughtfully posted a short piece on "how to enjoy larches," so let's dive right in and see what they had to say:
"When viewing a row of larches from below, you can enjoy a canopy of golden foliage as seen here.
An especially beautiful selection of larches can be found in the area around Taisho Pond.
If you start walking from Taisho Pond in the direction of Tashiro Marsh, you'll find yourself among the larch trees within 20 seconds.
At this time, be sure to turn your gaze upwards!
The larch foliage will fill you field of vision from all sides"
Posted by Nature Guide Five Sense blogger Jun (2022/10/23)
If you're heading to Kamikochi this weekend, be sure to check the weather and dress accordingly. Morning temperatures have dipped to near freezing of late, so you'll want to have at least a windbreaker and fleece. And even when the air feels cold, the high UV can cause a nasty sunburn. Be sure to wear a hat and slap some sunscreen on as a precaution.
That's all for now, folks. Thanks as always to the people at Five Sense for their detailed coverage of the autumn season, without which today's post would not have been possible.
Till next time, keep warm and stay safe!
Sources of Information:
Nature Guide Five Sense, Kamikochi blog: https://fivesense.guide/blog/today/125172/