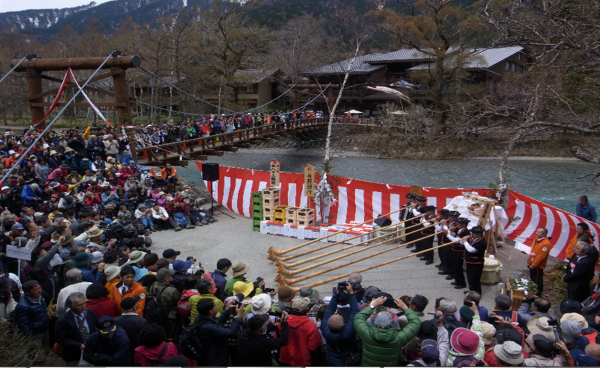 Kamikochi officially opened this year's spring season with the Kaizansai celebration this past Friday, April 27th. As in past years, it offered a unique blend of ancient Japanese ritual, in the form of the Shinto prayers for safe passage through the mountains, and western alpine culture, in the form of the alpen horn performance.  The warm coats in the picture should give you an idea of the late morning conditions, which were a bit on the blustery side.  No matter, the event was a success and, as always, a fitting way to ring in the 2018 tourist season.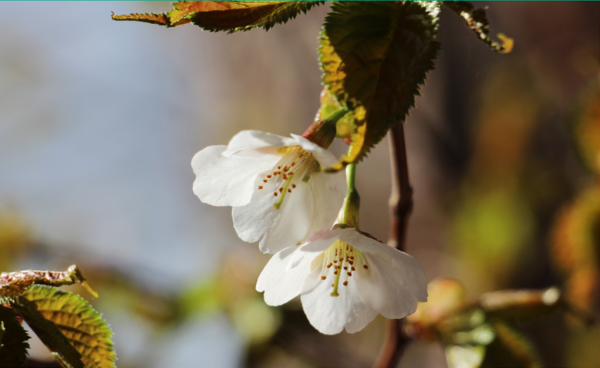 Now, as the latter, meatier half of the Golden Week holiday period approaches, the park is welcoming visitors with a spell of sunshine and warm daytime temperatures.  The sakura, which are now all but extinct at lower altitudes, have started to bloom around Konashidaira providing a rare chance to enjoy the blessings of early spring at the start of May.
Overnight and in the early morning, temperatures remain chilly, sometimes hovering around zero centigrade.  But on a sunny day, you can enjoy brisk conditions above the ten degree mark, which can feel quite nice if you're dressed for the weather.
As always, we've taken the liberty of borrowing a few photos from NPG's stellar Kamikochi blog, including this gem: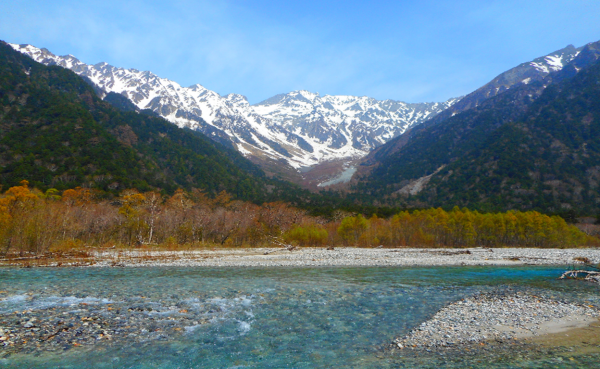 Yes, that's Kamikochi's single most famous view, reminding us of what we enjoy most about springtime vistas: the contrast between the still snow-topped mountains and the clearer than clear spring sky.  It's delightful.
Not to be outdone by the blooming flora, the wildlife is also out in force.  We begin with the ubiquitous Japanese Macaque: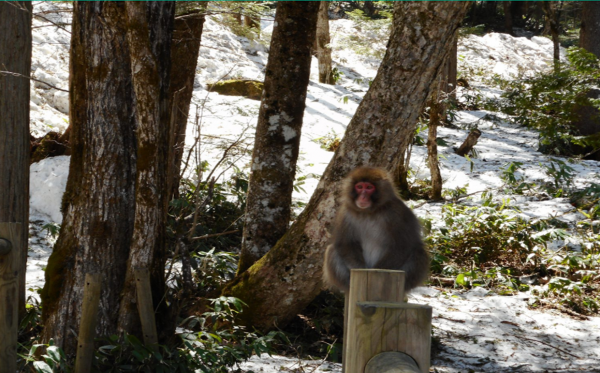 A precocious and resourceful beast, the macaque cuts quite a charming figure bobbing around in the tree tops.  Don't be fooled though, they may turn hostile if approached and aren't above nicking your egg salad sandwich while your back is turned.  Treat these furry foragers with respect and remember that you're a guest in their home.
Elsewhere, the red-flanked bluetail is a harbinger of happy times on long spring days in the Alps.  It's common enough around these parts, so attentive visitors stand a good chance of spying one: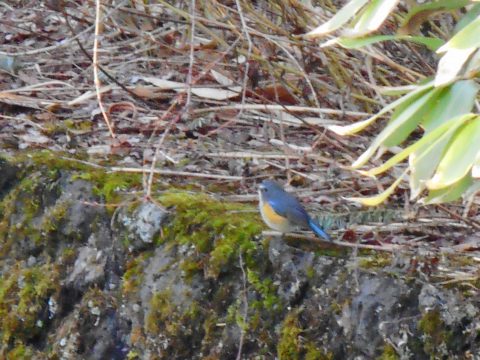 We hoped you've enjoyed this peek at early spring in Kamikochi.  We have about a month of pleasant weather to enjoy before the rainy season hits in June, so consider paying a visit in the near future.  Be forewarned though: the Golden Week holiday draws Japanese tourists in droves making for a crowded Kappa Bridge area over the next four days.
Keep an eye out for further updates on spring in Kamikochi in the near future and enjoy the rest of the week!
Sources of Information:
All information and images used with the gracious permission of the National Park Guide Kamikochi blog: https://npg-alps.net/
…