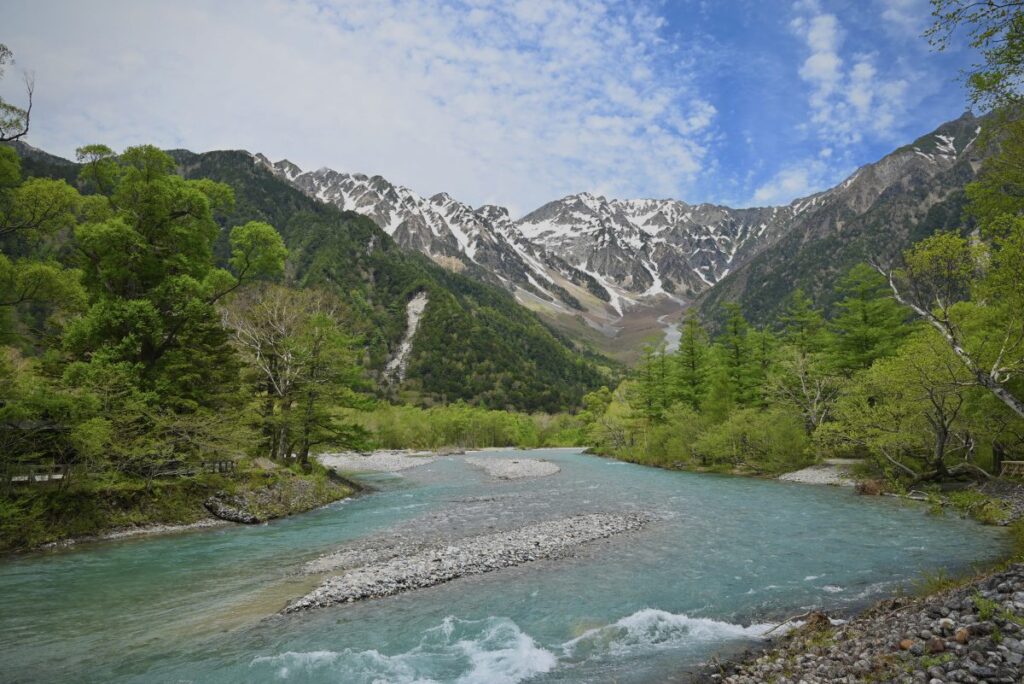 A hearty hello to all of our loyal readers in Japan and around the globe. As many of you will know, we received our first unwelcome surprise of the 2021 season last Friday when heavy rains caused a closure of the Kama Tunnel, rendering the park inaccessible to visitors.
In case you're wondering why this happened, the decision was made in line with customary precautions. When rainfall is so heavy that it could potentially cause landslides or flooding, access is sometimes suspended. Here you can see the unusually high water line of the Azusa river in the days following the rain: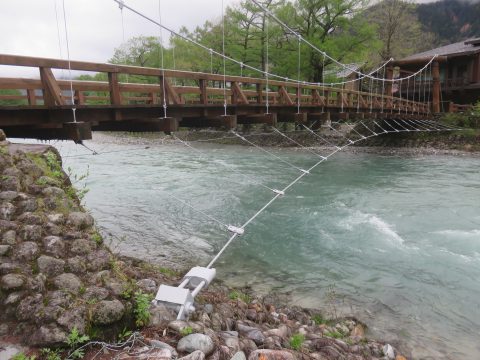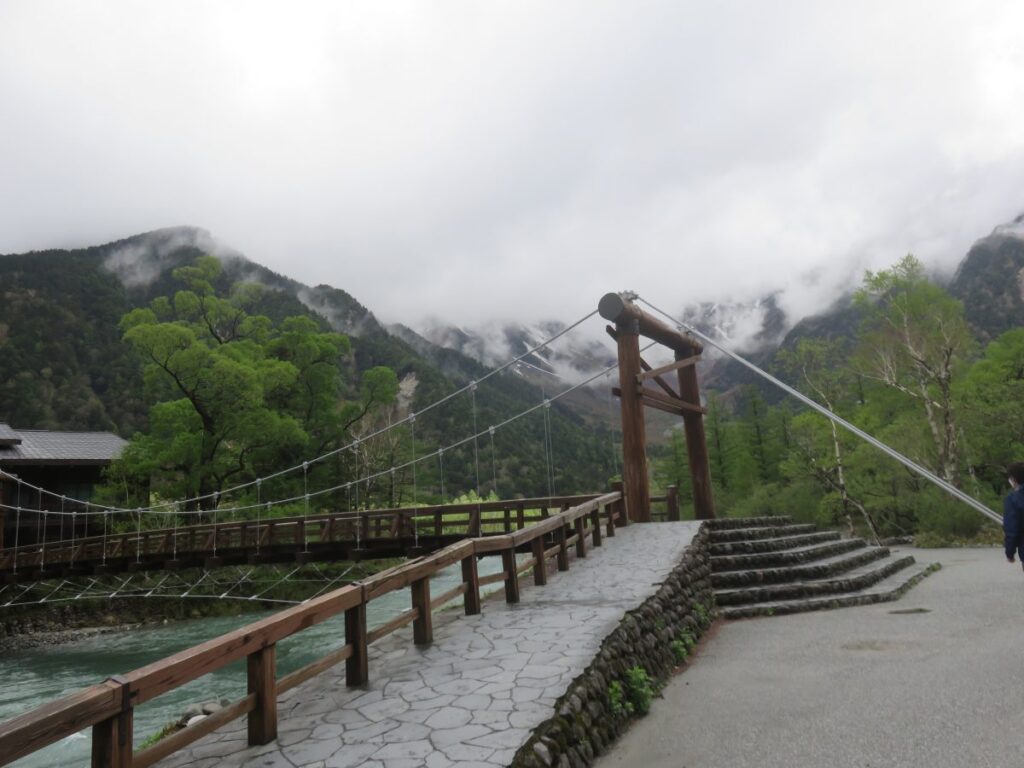 On a more positive note, the closure only lasted two days (Friday 5/22 and Saturday 5/23), and by Sunday the park and all of its popular walking routes were accessible once again. Hurrah!
At not a moment too soon. This time of year is famous for shinroku (新録, or "new greens"), the name given to the period of early spring in which fresh leaves have filled the trees. Another striking visual hallmark of May are the tiny anemone blossoms that appear to create great expanses of white amid the green grass: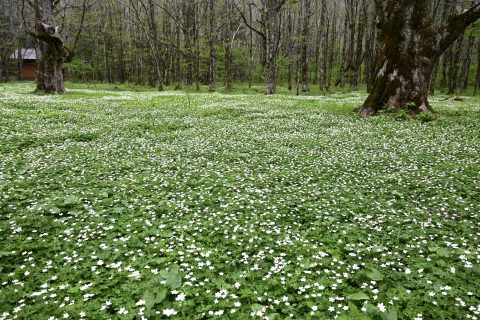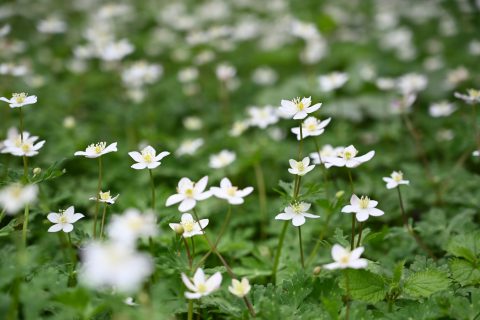 Not to be outdone, by these dainty white blossoms, Kamikochi's rhododendron plants are showing bold colors of their own: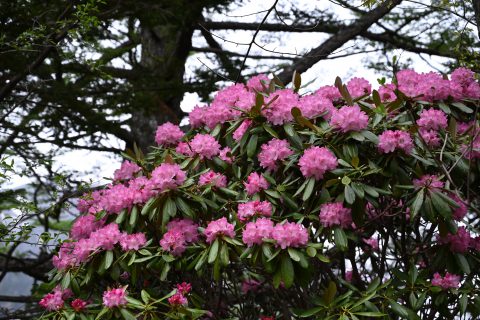 As you can see, it's a lovely time to visit. Thanks as always to the fine folks at the Five Sense blog for posting the images used here and allowing us to share them!
That's all for now, but we'll be back with more coverage of the spring season.
As always, be well and stay safe!
Sources of Information:
Nature Guide Five Sense Kamikochi blog: https://fivesense.guide/blog/today/30359/