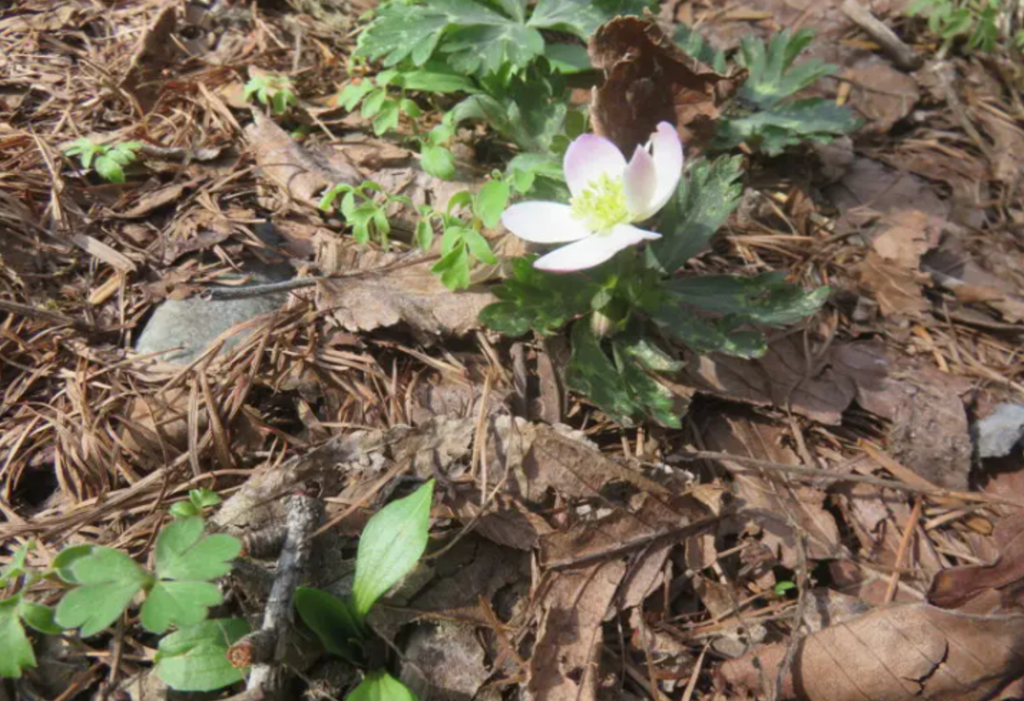 A hearty hello to all of our loyal readers around the world! And also, Happy International Women's Day to all the yama girls out there.
So, March 8th, then. There' still more than a month between now and Kamikochi's early opening on April 17th, but as I write I notice a certain waft of spring in the air. The cold days and heavy snowfall are now mostly past. Cherry blossoms have begun blooming in Tokyo and even in the chillier alpine regions of Nagano, the temperature has been climbing above 10 degrees Celsius which feels positively bonny at the moment.
Some prospective visitors are no doubt wondering what the park has to offer in the early days of the season. Fortunately for all of us, the intrepid bloggers at Five Sense have posted a feature on that exact topic. We'd like to share some of that vital info with you in today's blog, beginning with:
Accommodations and Food Services
As many will now be aware, Kamikochi opens to public transportation on April 17th every year. However, most hotels are still busy preparing for the official opening at that point, meaning that only a small number are up and running on the 17th.
Last year, The Park Lodge Kamikochi was the only hotel to offer lodging from the very first day of the season (Monday, April 17th). Other hotels begin to offer lodging in the week or so after the seventeenth including the Gosenjaku Hotel which opens on Friday April 21st. For specific info on other hotels, please visit their websites.
Early bird visitors who cannot secure lodging inside Kamikochi on the 17th should consider doing a daytrip and staying in a nearby city like Matsumoto. You might also consider a nearby onsen ryokan like Nakanoyu or perhaps the popular Shirahone Onsen resort area, just down the road in Norikura.
There are a number of food options, including the Kamikochi Shokudo and the restaurant facilities at the Gosenjaku Hotel. For something a little more upmarket, you can also sample the cuisine at Trois Cinq.
You needn't worry about going hungry in any event.
Trail Conditions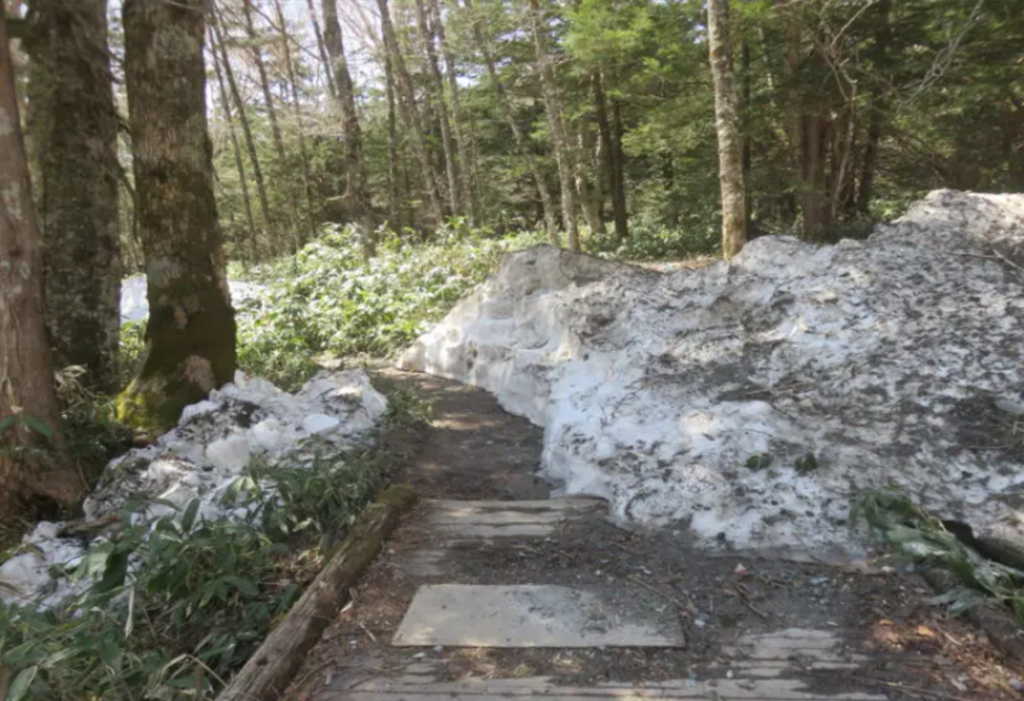 Due to the unpredictability of the weather, it can be hard to provide an accurate forecast of what trails will look like around the time of this year's opening. So instead, we'll take a look at how things were on April 20th of 2022.
On April 20th of last year, large stretched of path were still covered in snow. In particular, the paths linking Taisho Pond and Tashiro Bridge as well at the path linking Kappa Bridge and Myojin Pond via the left bank of the Azusa River remained blocked until Golden Week in early May. This has also sometimes been the case in past years. The good news is that we can expect all paths to be available by mid-Golden Week.
Also, please note that even courses which have been cleared of snow can still be hard to walk on without water resistant boots.
Things to See and Do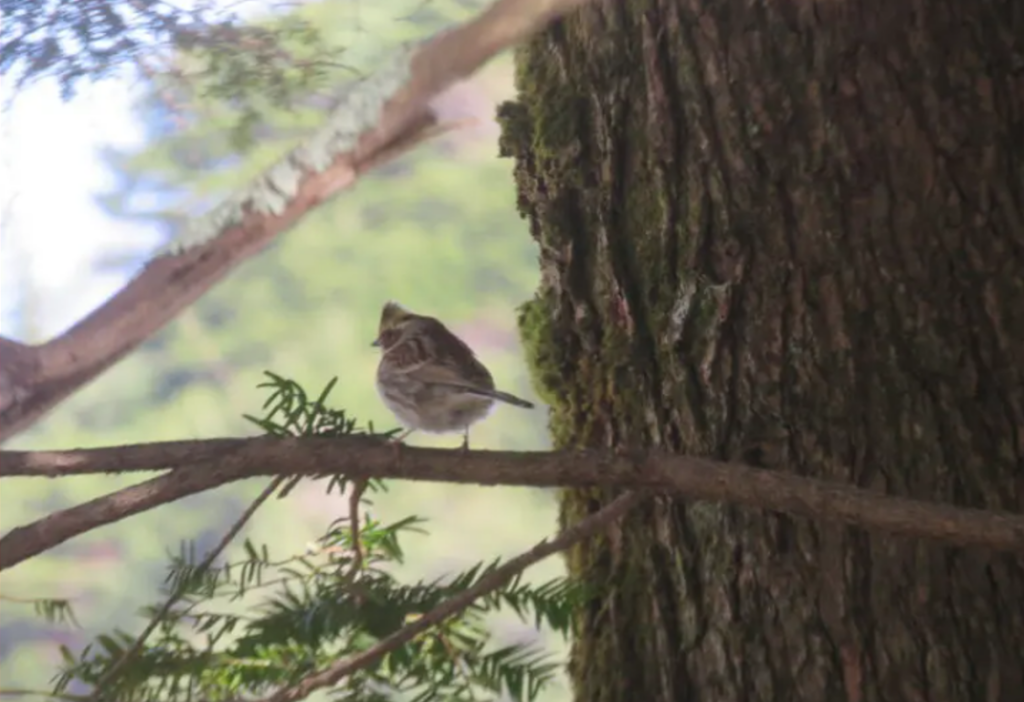 Two defining aspects of early spring are clear skies and snowy mountain scenery. The frosty white peaks of the of the Hotaka Range provide a breathtaking backdrop to any picture, especially the always popular Kappa Bridge vantage point.
One recommended seasonal pastime in April is birdwatching. The lack of leaves on tree branches makes it easy to spot birds which otherwise might be hidden by foliage. Numerous species such as the rustic bunting shown above may be seen in the low branches of trees. Scan the area just above your eyeline and you're bound to detect a feathered friend or two.
Weather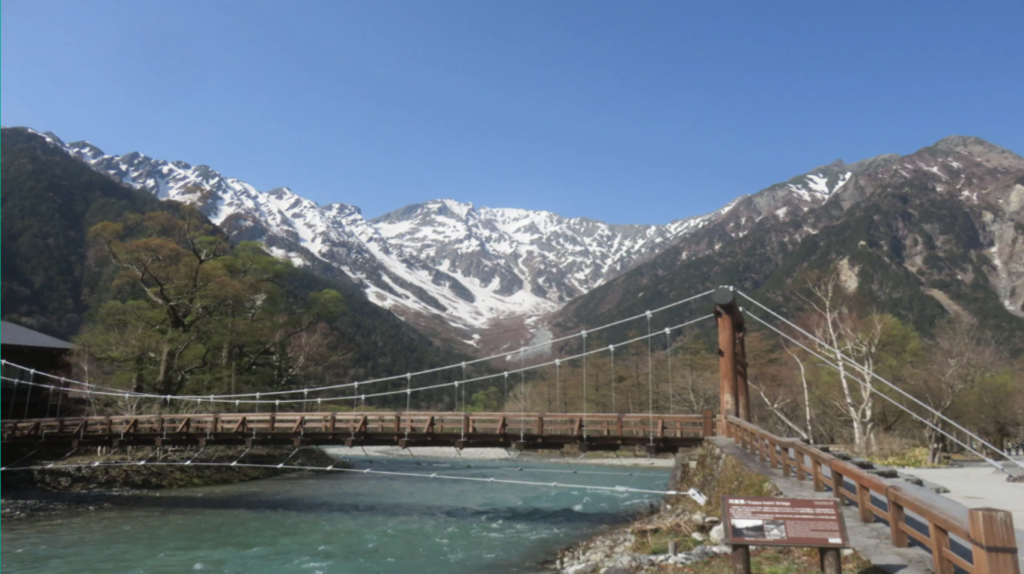 Mid-April is still quite wintery in Kamikochi. Snowfall, including the occasional blizzard, is not unheard of.
Around noon on a sunny day, you may expect temperatures of around 10 degrees Celsius, sometimes rising as high as 15. On the other hand, morning lows can easily dip below zero, so be sure to dress warmly.
And with that, we conclude our preview of spring opening 2023. Thanks as always to the good folks at Five Sense for providing the info and images used in this blog.
To everyone else, we hope you're keeping safe and warm wherever you are.
Till next time!
Sources of Information:
Nature Guide Five Sense, Kamikochi blog: https://fivesense.guide/blog/column/126854/