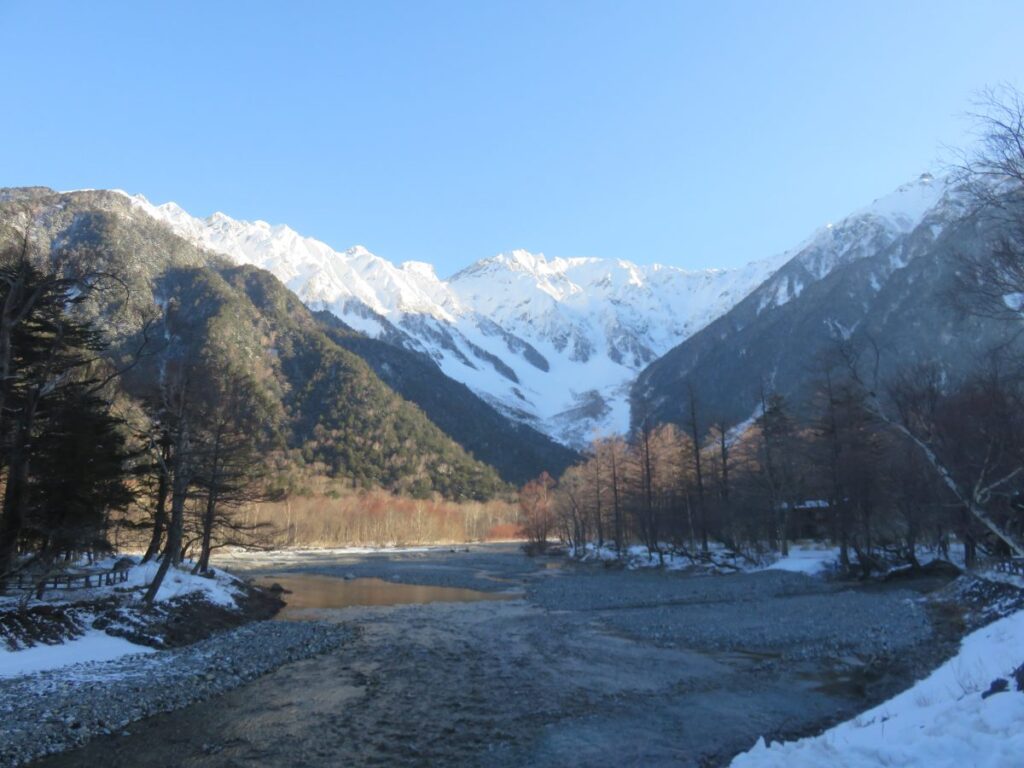 Happy Friday, readers! As I write, clouds have descended on the Matsumoto area ahead of a spell of rain. It's not what you'd call cheerful weather, but it does offer a clear sign that spring is on its way.
Currently, Kamikochi is set to open its gates to visitors on April 17th, when buses and taxis start running. Mid-to-late-April tends to be cold with snow still covering the ground in most places. Here's a picture of what it looked like on April 18th, 2019:
If you're wondering why we don't have a picture from last year's opening, it's because it was delayed by the Japanese government declaring a state of emergency to contain the spread of COVID 19.
But I digress.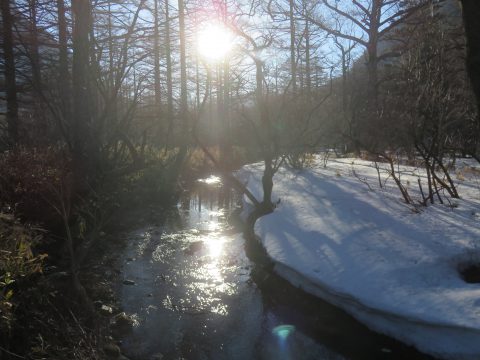 The primary appeal of Kamikochi in April is probably the snow-blanketed scenery that you can't see in the warmer months. A combination of clear blue skies and snowy mountain peaks is beyond picturesque, especially with cold, clear rivers and streams rolling by in the foreground.
April is also known as birdwatching season. Since trees haven't started sprouting leaves yet, their branches are bare, which makes birds much easier to see and photograph.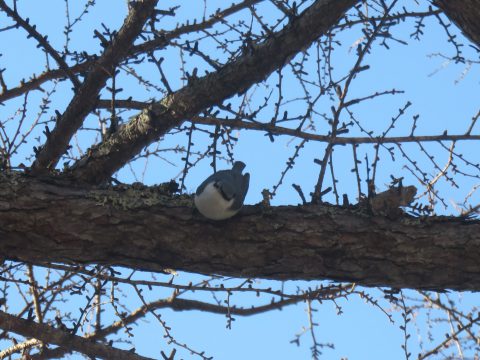 The Eurasian nuthatch pictured above is just one of many species you can see in early spring. The bird's surprisingly strong little legs allow it to grasp tree branches from all sorts of odd angles.
Since morning temperatures in April range from 0 to 5 degrees Celsius, it's not uncommon for daytime temperatures to be under 10 degrees. Warm clothing is obviously a must. Consider also that sturdy hiking boots with some degree of water resistance will help you navigate wet or snowy patches.
Thanks as always to the good people at Five Sense's Kamikochi blog for posting the piece from which we drew to make this one. We're all looking forward to reading your informative posts in the coming year.
That's all for now. Keep an eye out for Part 2 of this piece next week.
Stay safe and keep warm!
Sources of Information:
Nature Guide Five Sense: Kamikochi blog: https://fivesense.guide/blog/column/29721/