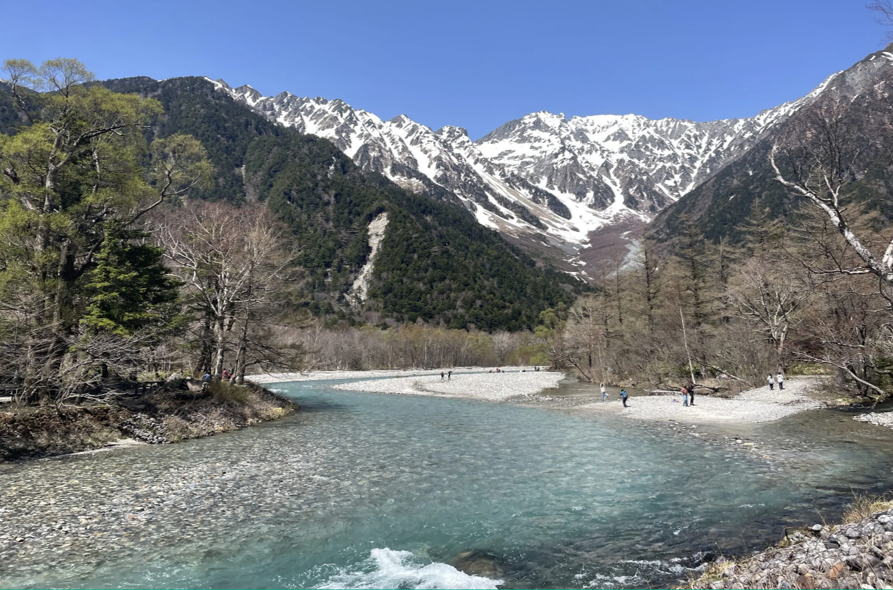 A hearty hello to all of our loyal readers around the world!
It's been nearly a month since Kamikochi opened its gates to public transit and late winter is gradually giving way to early spring.
One of the best things about the spring season is that the lack of leaves on the trees makes it much easier to take in mountain scenery. Following the lead of Five Sense guide and blogger Natsu, we'll be showing you the majestic peaks of the Hotaka Range from a variety of viewpoints around Kamikochi.
The photo above shows what is probably the most iconic view of the mountains, taken from Kamikochi's best known landmark, Kappa Bridge. One of the first things you'll notice on arriving in central Kamikochi si people queuing to snap pictures from this location. It makes for a great Instagram post to be sure!
Next, we shift our point of view to the Tashiro Marsh, where the comapartive lack of trees makes it possible to see the Hotaka peaks and Mt. Myoin at the same time: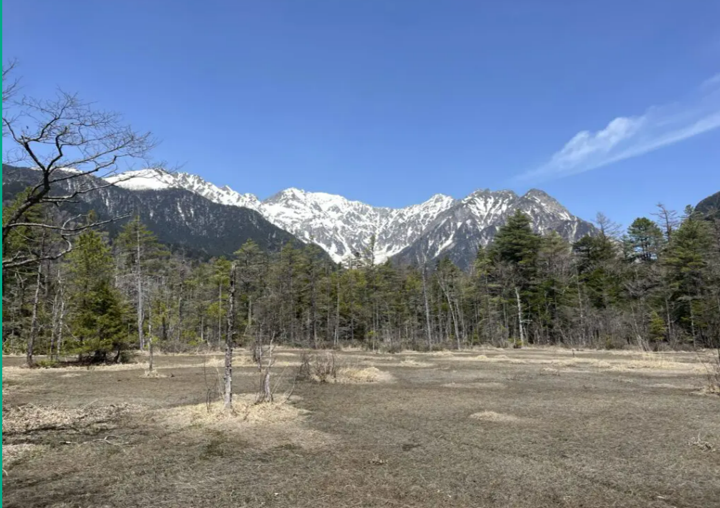 Once a significant rainfall has inundated the marsh, we can see this mountain vioew reflected in the watery surface.
Our next viewpoint is nearby Tashiro Bridge which spans a deep portion of the Azusa River giving us a view someone simialr to the one from Kappa Bridge: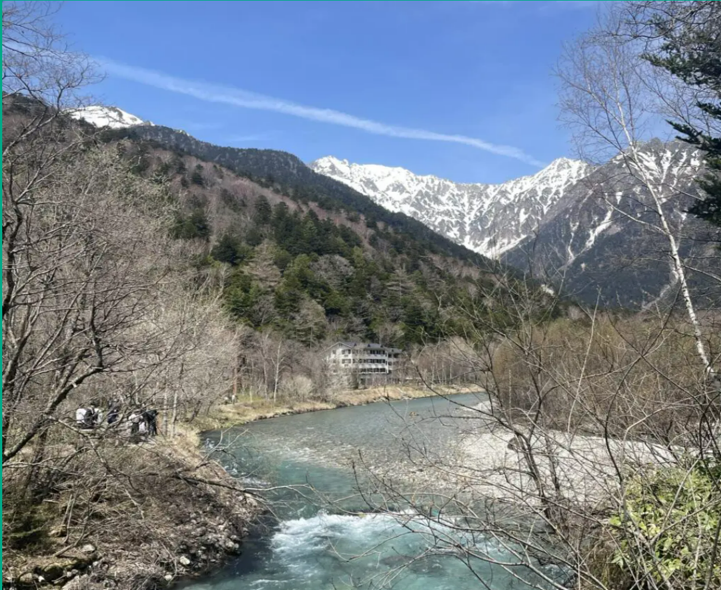 Next, we jump all the way over the storied Taisho Pond, created over 100 years ago when Mt. Yake blew it's lid and caused a partial blockage of the Azusa River. On a clear day, you're quite likely to see the peaks reflected in the pond's surface:
Next up is Konashidaira, located just a short distance from Kamikochi Bus Terminal. This location commands a unique view of the peaks framed by willow trees in the foreground. The willows are denuded of grenery at the moment, but will soon spring to life with fresh, spring leaves.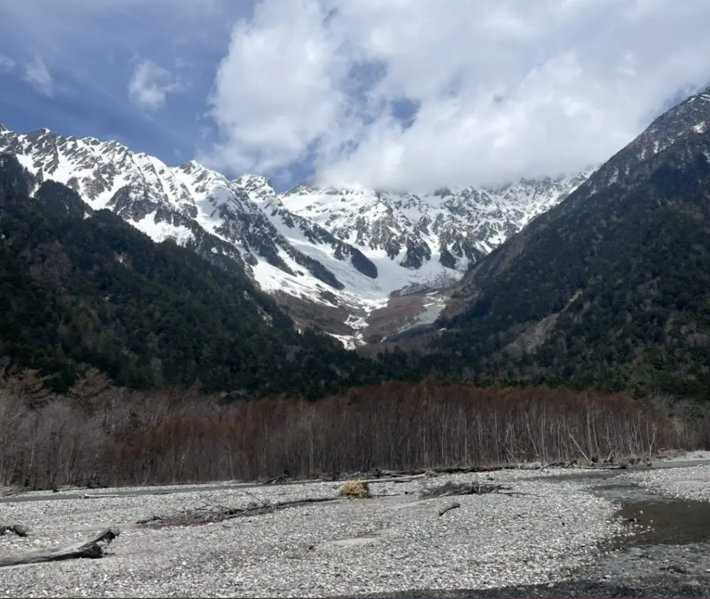 We hope you've enjoyed this week's look at the Hotaka range and would once again like to thank Natsu for posting it on the Five Sense blog.
You should definitely consider getting a visit in while the snow on teh mountaintops is still plentiful.
That's all for this week's post. Be sure to join us next time.
Till then, stay safe and enjoy the spring weather.
Source of Information:
Nature Guide Five Sense Kamikochi blog: https://fivesense.guide/blog/today/127675/