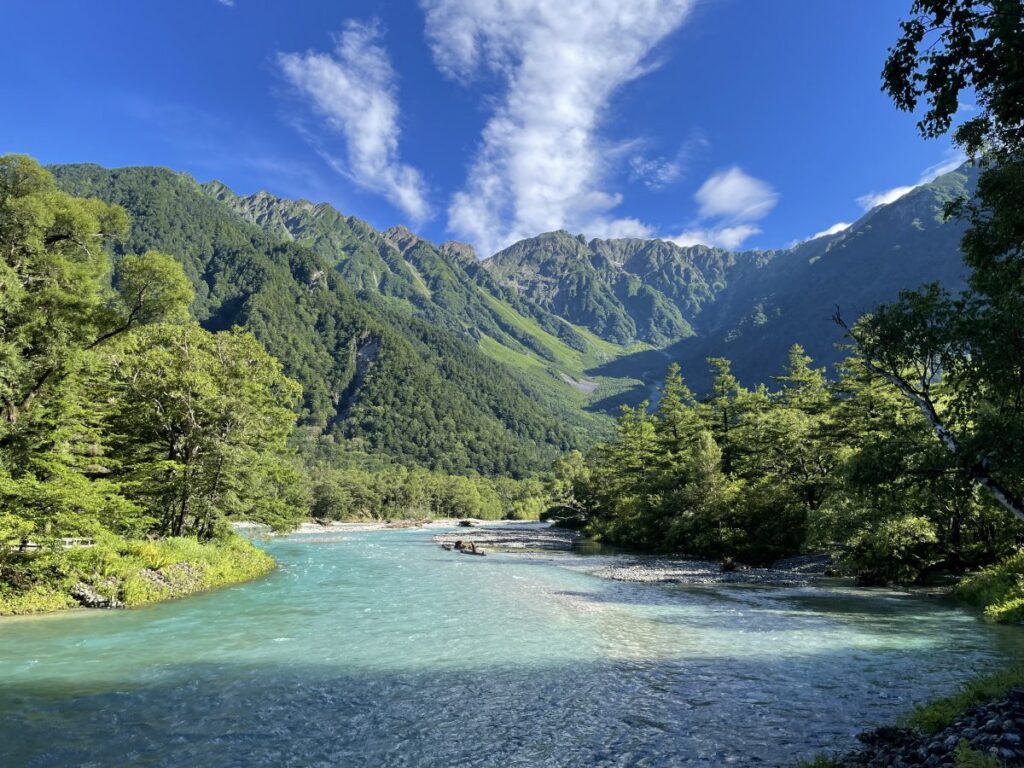 Recent typhoon activity has resulted in near-constant rain and a fair number of weather alerts around Nagano Prefecture. The sights of mist swirling around the surface of Taisho Pond and of the Azusa River turned brown with sediment have been familiar of late.
This past Friday, Kamikochi finally enjoyed a long-awaited sunny day. Clear skies once again framed the majestic peaks of the Hotaka Range as the Azusa regained its clear azure hue.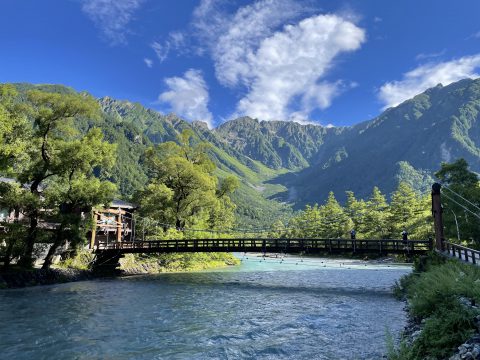 The above picture presents a an image of life as we know it around Kappa Bridge (albeit without many people to enjoy the scene). Note that the mountain tops are now completely free of snow. In the foreground, lush summer greens accent the river view.
Friday proved to be a temporary respite from rain and clouds, with rainy weather recurring over the weekend. Here's what to expect from the next few days: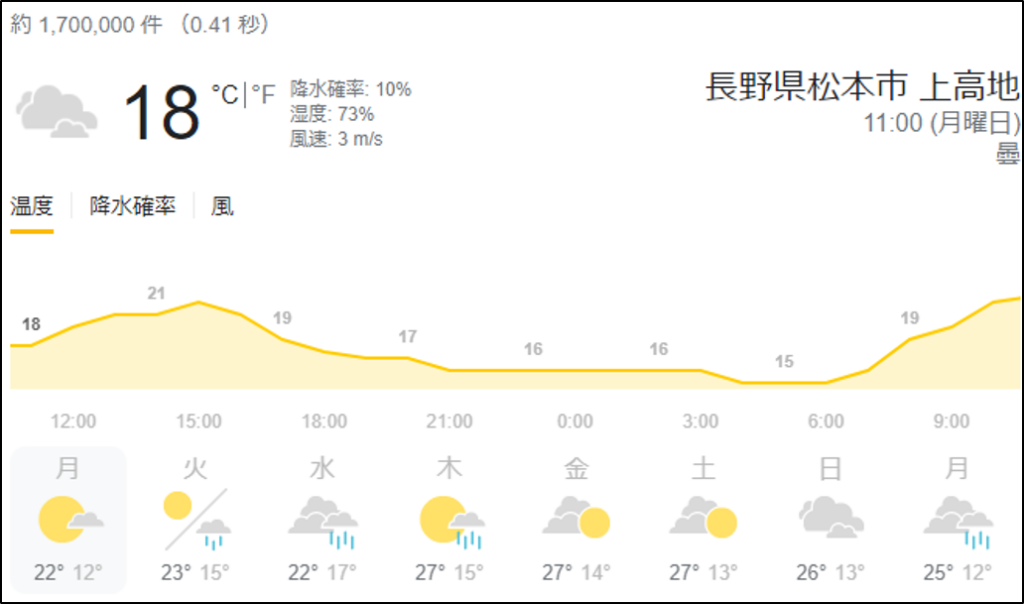 As you can see, we're expecting a bit of a mixed bag, weather-wise with the sun making only occasional appearances. Still, it can't go on forever, right?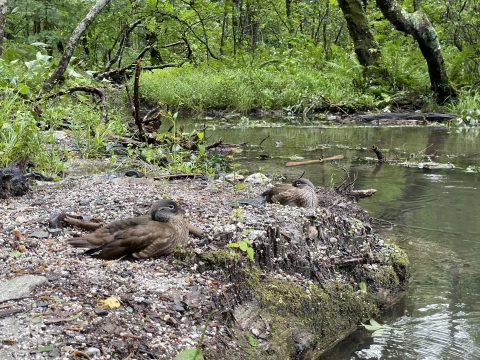 Rain or shine, these Mandarin ducks spotted at Yanagi Pond in the Myojin area look unfazed by the weather. Even the recent torrents of rain slid off them like water off a…water resistant, feathery surface.
Before drawing the curtain on this week's blog, we should mention that Japan is experiencing an unprecedented spike in COVID cases with urban centers like Matsumoto in the midst of a Level 5 state of alert. We strongly discourage inter-prefecture travel at this time.
Thanks as always to the hard-working and prolific bloggers at Nature Guide Five Sense for supplying the info and images used in this post. If I haven't said it already today, you guys are stars!
And to all of our readers, stay safe and have an enjoyable week till next we meet.
Sources of Information:
Nature Guide Five Sense, Kamikochi blog: https://fivesense.guide/blog/today/31263/