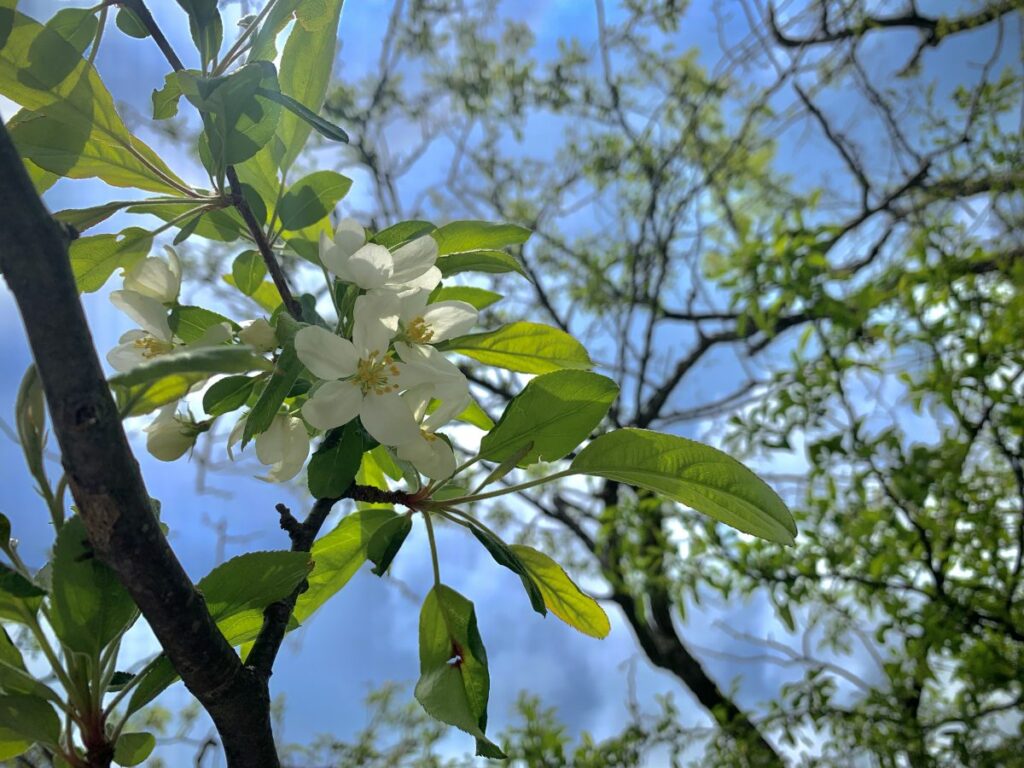 Hello to all of our loyal readers! As most locations in Japan ease into early summer (soon to be followed by endless rain), Kamikochi is steadily heating up to temperatures more in line with spring. On clear days, the mercury can climb as high as 20 degrees Celsius, while on cooler days it seldom drops below 10.
Nonetheless, it's wise to prepare clothing which makes it easy to manage the number of layers you have on. When walking on a warm day in direct sunlight, you may wish to bust down to a t-shirt. On the other hand, a long sleeved shirt with either a light jacket or fleece may be preferable on cool mornings and evenings.
With the anemones of early spring now beginning to fade, visitors may be on the lookout for new seasonal attractions. That's when konashi (the flowering crabapple tree that gives Konashidaira its name), steps up and says "hold my beer."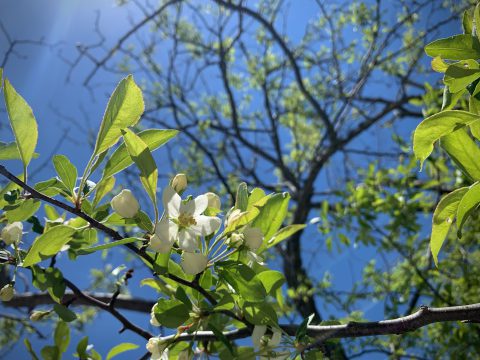 Recognizable by their long leaves and white blossoms, konashi are a symbol of late spring. You can see them at around Myojin Bridge as well as at the aptly-named Konashidaira Camping Area.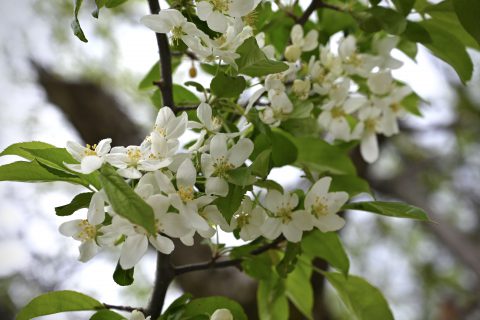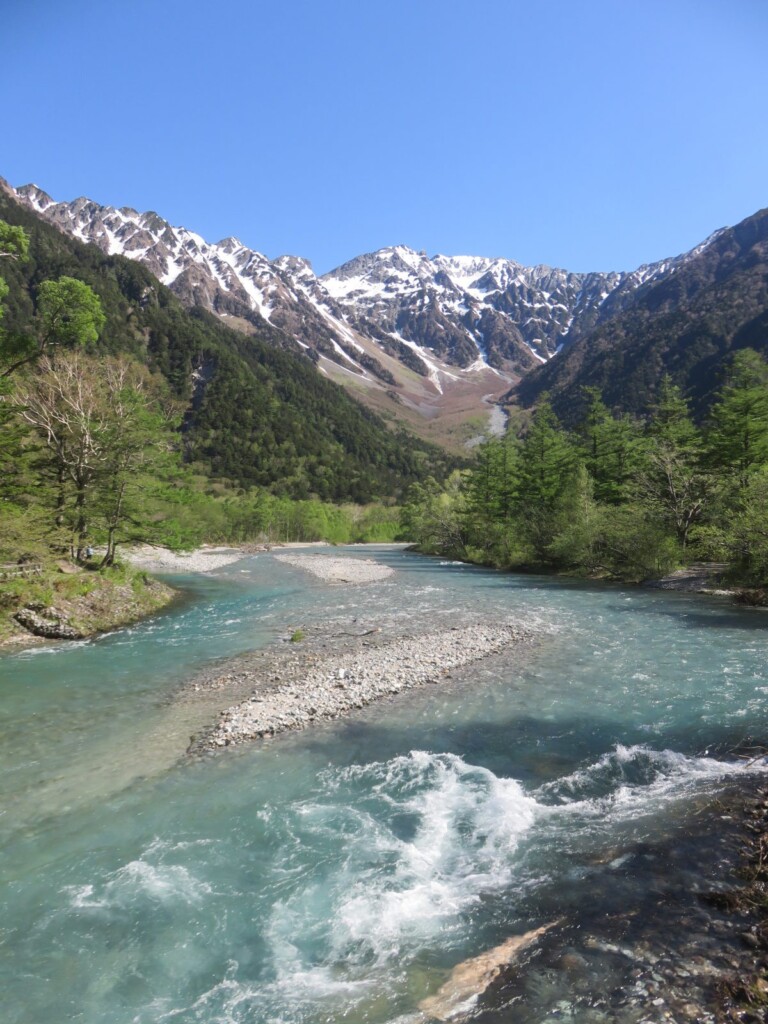 Another visual hallmark of spring is the snow that still bedecks to mountaintops on the horizon. This snow will gradually melt over the summer, but for now it lends a pleasing accent to the alpine background.
Thanks as always to the Five Sense Kamikochi blog for posting the pictures used here. We're eager to see more of their coverage of the spring season as it progresses.
Till next time, be well and stay safe!
Source of Information:
Nature Guide Five Sense, Kamikochi blog: https://fivesense.guide/blog/today/30440/