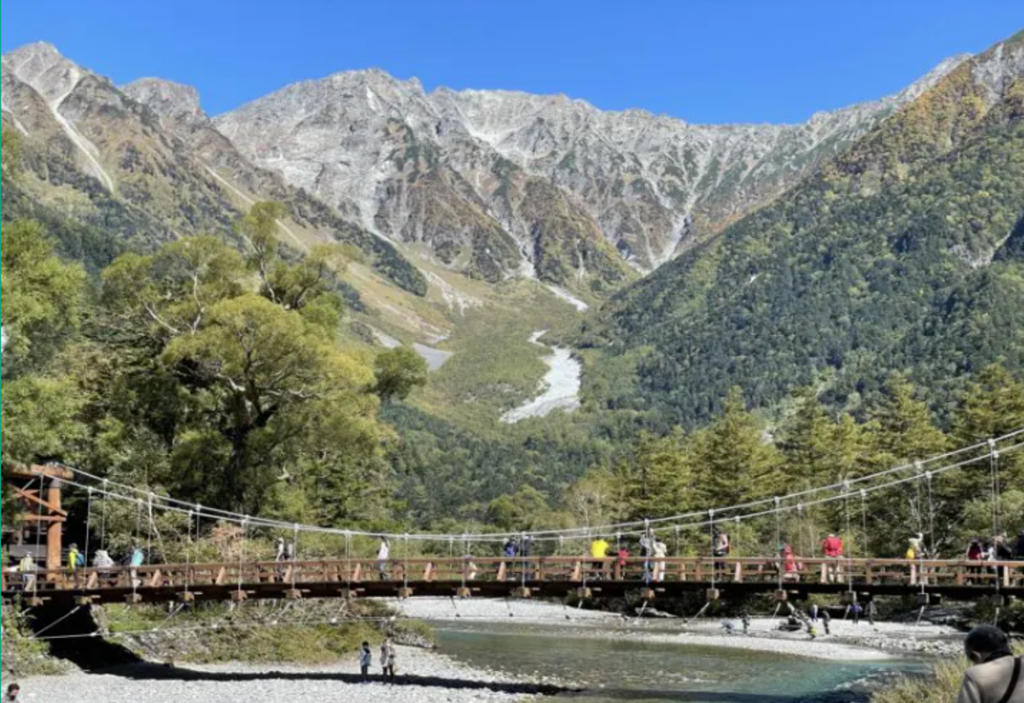 A hearty hello to all of our loyal readers near and far!
What a difference two weeks makes. Not so long ago, I was offering advice on how to "beat the heat" in mid-August. But that was toward the end of the Bon holiday, and as one quaint Japanese saying tells us, "When Bon ends, autumn begins." While that might be a slight exaggeration, it is indeed much cooler now that September is here.
Our friends at Nature Guide Five Sense recently posted a very helpful piece which offers a detailed timeline of how the autumn season unfolds from September to late October. You'll find things to enjoy throughout the season, so read on for an idea of what suits you best.
Early September
Kamikochi's celebrated autumn foliage might be weeks away at this point, but you can still enjoy seasonal flora, like the aster microcephalus (a species of perennial wildflower endemic to Japan).
Mid-September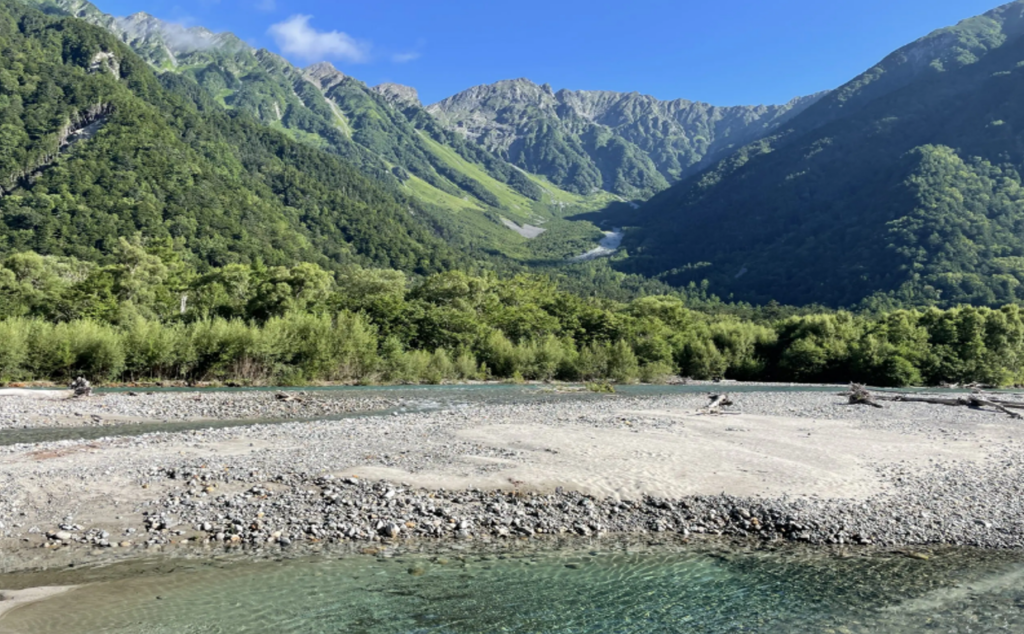 This is the time when colors ignite the mountainsides with broad swathes of yellow, under the crisp blue skies of early autumn.
Late September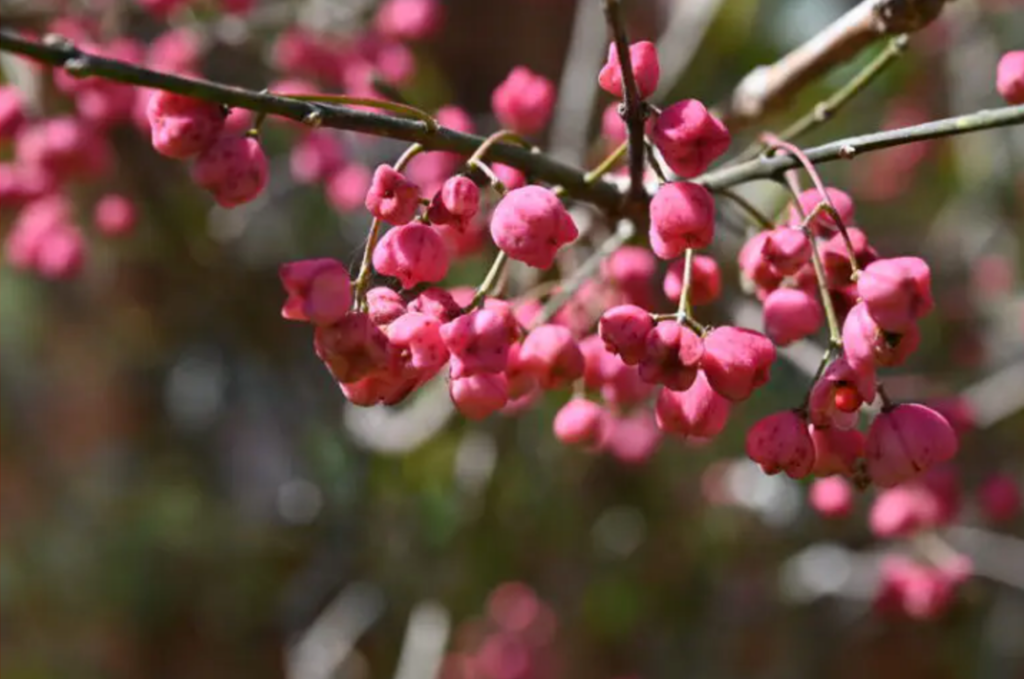 By late September, the fruit on tree branches has grown ripe, drawing the attention of birds and other fauna around the park. It's a great time for spotting local wildlife. It's also the time when dazzling autumn colors adorn the slopes of the Karasawa Col, kicking off a period of peak activity for visitors.
Early October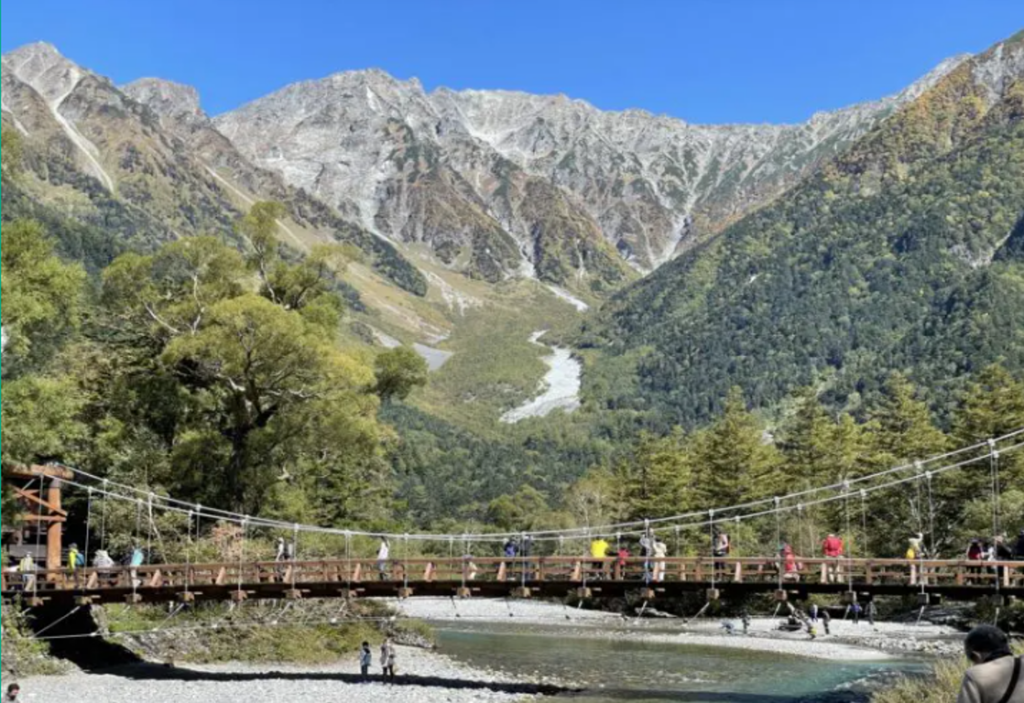 October starts with the early days of autumn foliage viewing. Even if it's a little early to be viewing leaves in central Kamikochi, the colors on the slopes of the Hotaka Range are plainly visible from below.
Mid-October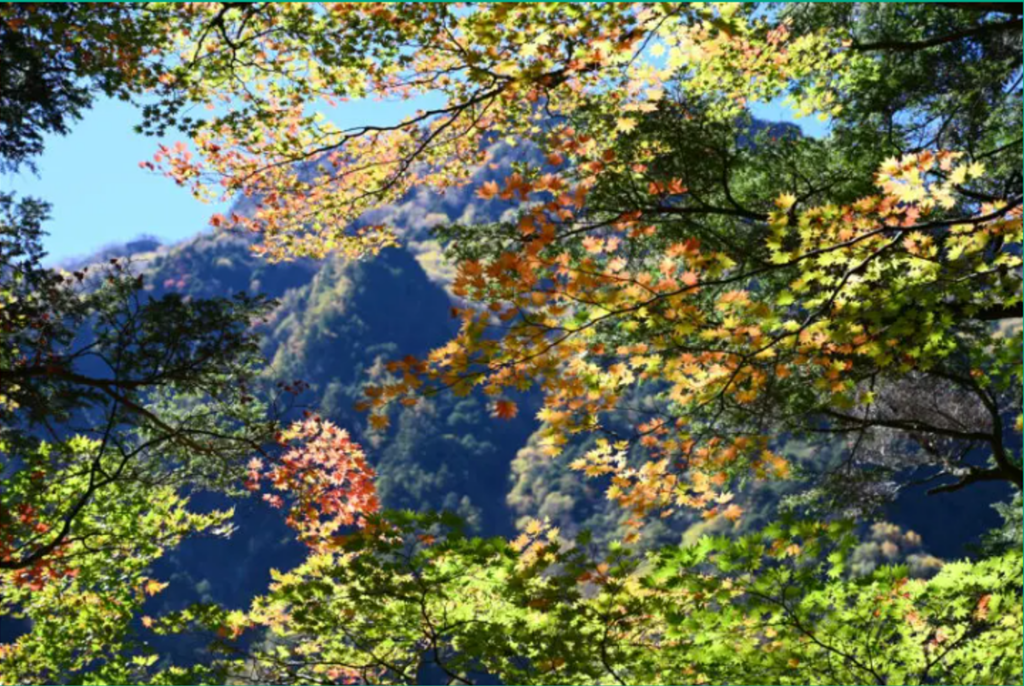 This period marks the beginning of what will culminate in the peak time for maple maple viewing. The dazzling reds and oranges never disappoint.
Late October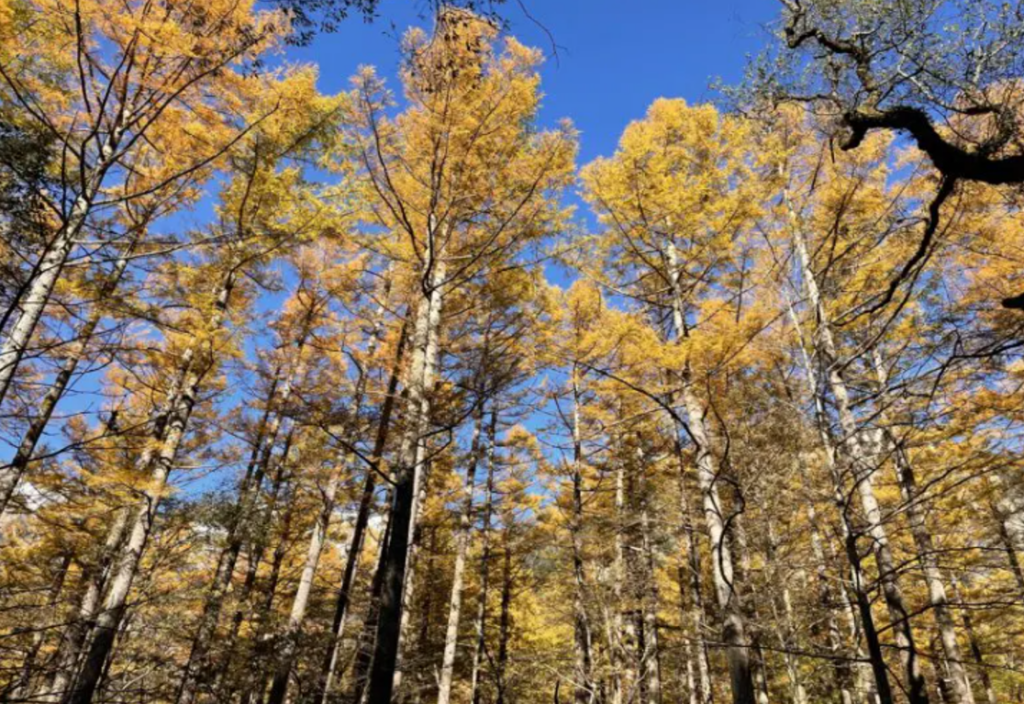 What mid-October is for maples, late-October is for larch trees, whose needles gain a warm yellow hue.
Late October to early November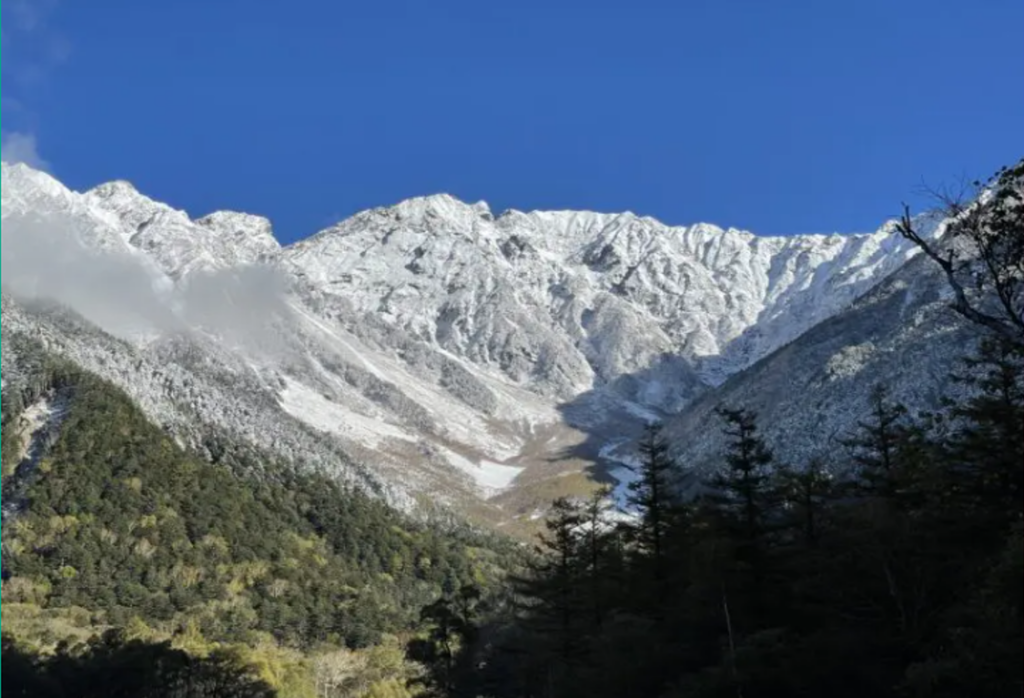 Kamikochi's season ends with a picturesque changing of the guard. As the leaves fall to form deep, mottled carpets on the park's walkways, the mountaintops gain a lustrous mantle of snow. And then the next thing you know, Kamikochi is closing its gates for winter.
We hope you've enjoyed this brief guide to the various stages of autumn in Kamikochi. It is one of the most beloved times of the year here and we encourage anyone to make the trip if at all possible.
Thanks as always to the hard-working bloggers at Five Sense, particularly Ume who assembled the blog post on which this guide was based.
Time next time, stay safe and enjoy the early days of autumn!
Sources of Information:
Nature Guide Five Sense Kamikochi blog: https://fivesense.guide/blog/today/124079/
Flower Database: https://www.flower-db.com/en/flowers/aster-microcephalus